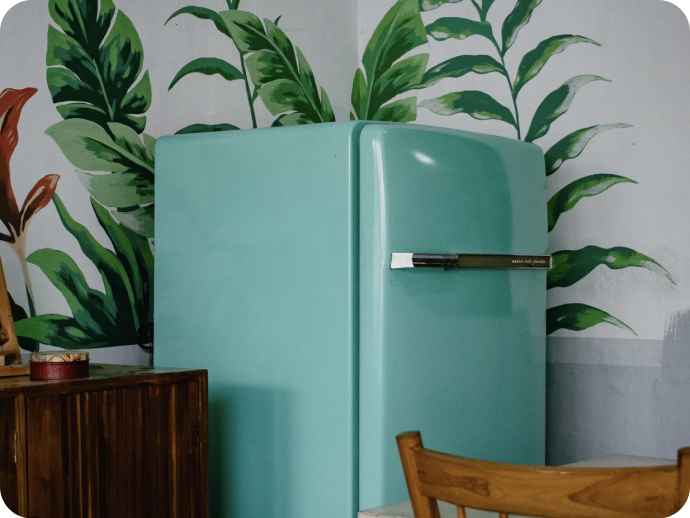 Storage of household appliances
Kladovka of household appliances and home stock should take into account the basic rules. If they are ignored, electrical equipment and other devices deteriorate. Ways to store some household appliances, it is important to choose the best.
How to store equipment in the home
Using a microwave oven, and kettle mixer accelerates and facilitates the preparation and cooking of food. Hostess with particular trepidation relate to the useful kitchen appliances. Therefore, wondering how to store equipment properly at home.
Not every kitchen has a spacious. That on the table was not cluttering equipment, which is the mistress of negligence may fall and break, experts recommend effective Kladovka options.
Allow room for the reception of spicy food. Well, if that part of the kitchen will be multifunctional. Add small kitchen appliances can be in drawers and on shelves. Mounted on a tabletop automatic box, really invisible to all hidden inside a toaster or coffee machine.
Equip niche, consisting of hanging shelves and hinged casement
Technical station - additional compartments that set in the kitchen cupboard. To household appliances did not spoil the appearance of the premises, install roller blinds or shutters system with hinged opening mechanism.
If several empty shelves at the bottom of the bedside table, they are supplemented with guides. Details provide convenient and seamless extension offices.
Better when Kladovka of home appliances is carried out in an independent, specially dedicated to this area.
Features of the selection of technology at the warehouse
Kladovka of household appliances in stock more often involves the use of racks. Household products are grouped according to the following criteria:
dimensions;
Scope;
weight;
separate Kladovka of specific household appliances.
Boxes with devices are installed on pods consisting of grates. Thus it is ensured the necessary air circulation. Due to the double bottom and the possibility of regulating the height of the popularity enjoyed pallet boxes with racks.
Kladovka of large household appliances implies the alignment of televisions, music centers and refrigerators pods 2-3 series.
Storage conditions for household appliances
The first thing you need to pay attention to the packaging of the goods. If the device "hangs" in the box, provide a tight fit plastic filler. You can replace it with a polyethylene layer of air or foam.
The need for such activities is rarely required. If high-quality equipment, it is packed in the factory and fixed on the label control stickers.
ELECTRIC unacceptable stored outside the warehouse. Indoor humidity should be at the level of 60%. High humidity is detrimental to the components - condensate can act. Permissible temperature Kladovka equipment - at borders 10-30 ° C.
Observing the conditions of Kladovka of household appliances, we can extend the period of its existence.
Calculate the cost of storage in a warehouse
To calculate the value box, select the expected duration of storage and the necessary footage by dragging the diagram shown below.
Choose your period of storage and the necessary yardage.
Calculate the area of storage in a warehouse
We offer a large variety of boxes 1m 2 before 30m 2
Storage 1 m2
Suitable for storing tires, suitcases, washing machine
Storage 2 m2
Convenient for storing a bike, stroller, refrigerator and boxes of thing
Бокс 3 m2
Suitable for storing things from a smart apartment. Easily fits 20 boxes, a wardrobe, a sofa, a table and 2 chairs.
Storage 4 m2
Suitable for storing furniture and things.You can place a table, bed, washing machine, refrigerator and boxes of things.
Storage 5 m2
Conveniently fit more than 40 boxes or furniture and appliances from an apartment up to 35 square meters
Storage 7 m2
You can place more than 45 boxes, furniture and appliances: two wardrobes, a sofa, a washing machine, a refrigerator, cabinets and sports equipment.
Бокс 10 m2
Suitable for things and furniture from a one or two-room apartment up to 50 square meters
Storage 12 m2
Easily fit things and furniture from a two-room apartment up to 50 square meter
Storage 20 m2
Storage is suitable for storing goods of a small online store or furniture and appliances from a three-room apartment up to 80 square meters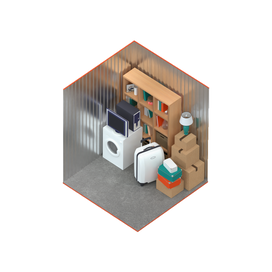 Given prices 0%
0 ₴/month
or 0 ₴ for the entire period