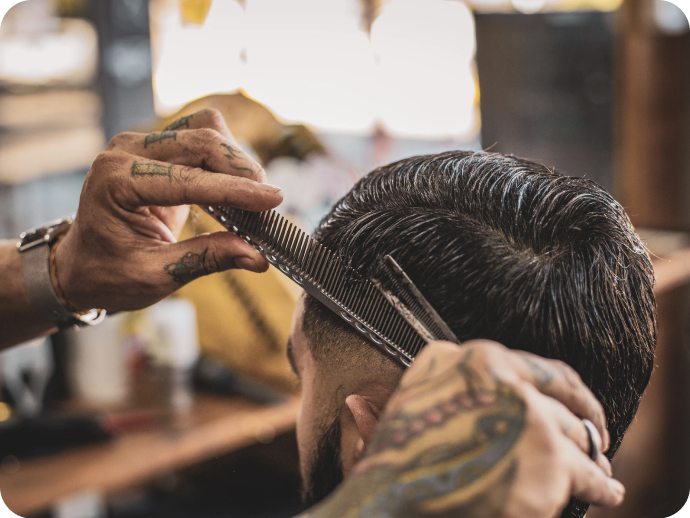 Kladovka hairdressing equipment
According to the law, Kladovka hairdressing equipment should take place in a clean, well-kept place with the use of covers, cases, cabinets and other special equipment. In addition, all devices must undergo treatment, because it is necessary to comply with the rules of hygiene in the beauty salon.
How should I store and hairdresser's equipment
In order to maintain supplies for beauty in the most acceptable way to increase service life and reduce the possibility of spreading malicious microorganisms, accumulation of dust, of accidental damage to unwanted, you must use special equipment. It can be hermetically sealable container with a lid, which are installed in the equipment Kladovka chamber for the hairdresser.
Also, another way to secure Kladovka of tools could be to use an ultraviolet sterilizer that purifies accessories and prepares them for the next use.
Disinfection process - an important component of care instruments, which means safekeeping of equipment for the hairdresser. Harmful bacteria remaining on the shears after clipping comb or after installation, provoke skin and hair diseases, can cause a number of diseases. Therefore it is necessary to disinfect instruments before inserting it into Kladovka.
Disinfection is performed by soaking hairdressing equipment for a certain time in the disinfecting solution after a few minutes then it is rinsed under running water and dried disposable cloth. In professional salons equipment is sterilized in special devices, such as:
autoclaves;
thermal sterilizers.
For Kladovka after disinfection of hairdressing equipment, such as combs, brushes, scissors and clippers, use cases and special lockable containers. The most meticulous care in cleaning and Kladovka needs scissors and razors. In the process, so the operation of the blades become dull from time to time they need to be sharpened, and then put in a box or bag, and then - in a box, in places where moisture can not penetrate.
What and how it is stored in the back room
The room in which the Kladovka of the tool Kladovka for a hairdressing salon isolated from the other rooms. Kladovka area should be equipped with shelves, cupboards, Casey and wash basin for washing and cleaning tools, apparatus, boil water. In addition, in the back room in the separate boxes are stored on the shelves:
right margin consumables;
underwear for cutting and painting;
replacement tools.
Sanitary regulations require separate Kladovka in the pantry clean things, and those that were already in use. Also mounted in the back room or metal container tightly closable wooden box with galvanized, wherein the waste is stored, for example, bobbed hair expended collars, wool, paper.
Proper Kladovka of hairdressing tools - a pledge of security personnel and the salon customers.
Calculate the cost of storage in a warehouse
To calculate the value box, select the expected duration of storage and the necessary footage by dragging the diagram shown below.
Choose your period of storage and the necessary yardage.
Calculate the area of storage in a warehouse
We offer a large variety of boxes 4m 2 before 30m 2
Storage 4 m2
Suitable for storing furniture and things.You can place a table, bed, washing machine, refrigerator and boxes of things.
Storage 5 m2
Conveniently fit more than 40 boxes or furniture and appliances from an apartment up to 35 square meters
Storage 7 m2
You can place more than 45 boxes, furniture and appliances: two wardrobes, a sofa, a washing machine, a refrigerator, cabinets and sports equipment.
Бокс 10 m2
Suitable for things and furniture from a one or two-room apartment up to 50 square meters
Storage 12 m2
Easily fit things and furniture from a two-room apartment up to 50 square meter
Storage 20 m2
Storage is suitable for storing goods of a small online store or furniture and appliances from a three-room apartment up to 80 square meters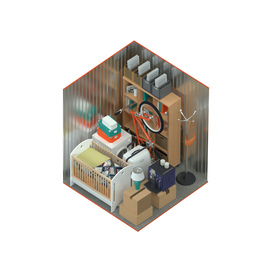 Given prices 0%
0 ₴/month
or 0 ₴ for the entire period