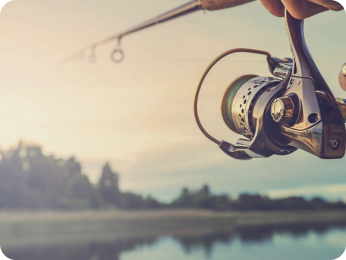 Storage of fishing gear
All fishermen know how important it is to keep fishing gear in working order. Winter is over and it's time to take advantage of an arsenal for the summer season. If fishing rods, reels, hooks and other accessories have been stacked in a safe place and fully operational, the preparation for the holiday weekend at the river will take place without any unpleasant surprises. Proper Kladovka of fishing gear will save time, money and hassle in the campaign against fishing.
What you need to know about the safety of fishing accessories
Each piece of fishing equipment needs special care and suitable Kladovka location. When buying accessories for fishing in the specialty store with the terms of the support of the working conditions can be found in the instructions for the product. This article focuses on how to store fishing equipment, which are most often used in fishing:
coil;
rod;
hooks;
tackle;
trolling.
Coil ̶ the most expensive part of the fishing gear. Keep it in working condition until the spring is important both financially and in a practical sense. Before you pack the coil in the case in the winter, you need to make a few manipulations:
wiped with alcohol to remove the coil from the dust, grease and dirt;
carefully disassemble, wash and lubricate all the details;
replace worn gears, collect coil carefully.
The lubricant must be specialized, corresponding to the requirements in the data sheet. Apply evenly layer need not to touch the friction brake. Gears must be a tooth for a tooth, otherwise the coil will be less work and quickly fail. If you scroll heard a crunch, then the assembly was held improperly. In order not to tempt fate and be confident in the quality of work can be attributed to the workshop of the coil.
Bait should be washed in warm water to remove detergent and dirt with a brush. Inspect rod for chips and cracks in bright light. Small defects can be removed with mastic, large - with a liquid adhesive. Need to clean up the excess with a cloth or sandpaper to polish.
Paint or varnish may damage the coating rod. If you wish to paint a compelling, use one that is solvent-free. Damaged rings should be replaced with new ones. Hooks, tackle and fishing line can be purchased for the season, especially if you purchased spinning the latest version. If the accessories are correct or throw a pity, it is necessary to think about where to store all the winter gear.
The fishing line can be put in a plastic bag and leave in the freezer. With this Kladovka it will last for several years. Metallized fishing line wound on a better tight foam or foam rubber.
Hooks, lures, sinkers, hooks and other fishing stuff is most convenient to store and transport, if the purchase special boxes for storing fishing gear. Leave a spinning in a safe place or better in the transport of solid tubes, which prevent the rod from damage. Taking care of the safety of fishing arsenal in advance, you have every chance of opening the season of fishing in one of the first without any extra effort and cost.
Calculate the cost of storage in a warehouse
To calculate the value box, select the expected duration of storage and the necessary footage by dragging the diagram shown below.
Choose your period of storage and the necessary yardage.
Calculate the area of storage in a warehouse
We offer a large variety of boxes 1m 2 before 30m 2
Storage 1 m2
Suitable for storing tires, suitcases, washing machine
Storage 2 m2
Convenient for storing a bike, stroller, refrigerator and boxes of thing
Бокс 3 m2
Suitable for storing things from a smart apartment. Easily fits 20 boxes, a wardrobe, a sofa, a table and 2 chairs.
Storage 4 m2
Suitable for storing furniture and things.You can place a table, bed, washing machine, refrigerator and boxes of things.
Storage 5 m2
Conveniently fit more than 40 boxes or furniture and appliances from an apartment up to 35 square meters
Storage 7 m2
You can place more than 45 boxes, furniture and appliances: two wardrobes, a sofa, a washing machine, a refrigerator, cabinets and sports equipment.
Бокс 10 m2
Suitable for things and furniture from a one or two-room apartment up to 50 square meters
Storage 12 m2
Easily fit things and furniture from a two-room apartment up to 50 square meter
Storage 20 m2
Storage is suitable for storing goods of a small online store or furniture and appliances from a three-room apartment up to 80 square meters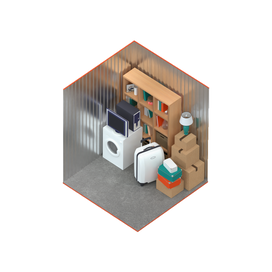 Given prices 0%
0 ₴/month
or 0 ₴ for the entire period