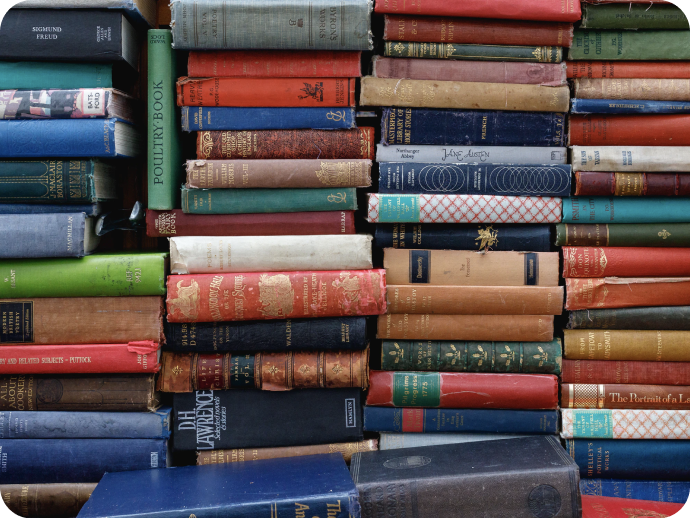 How to store books
If you are the owner of a large library, you have over the years accumulated a large number of books, and there's a lot of literature. In any case, the books need special care, so they do not spoil. Let's look at how to keep the books.
The book, which is rarely used, must be in closed bookcases or boxes. They should not be exposed to dust. Thus, they must be periodically ventilated.
Books do not like direct sunlight (lose color and become thinner), high humidity (optimum rate of 50-60%) and high temperatures (optimal rate 15-220S).
Be cleaned regularly with a vacuum cleaner of the book, if they are on the open shelves - the presence of dust particles and various microbial bad effect on the leaf and thus causes allergies in humans.
You can not store books tightly pressed against each other. Binding will be damaged if you do with an effort to get the book.
It is necessary to clean the books of the stains of dirt and mildew.
You can not leave the book with soaked sheets, they must be dried with hot air.
Optimum conditions for storing books
If you have books that take up much space in the apartment, or you picks repairs and do not want to book deteriorated, you can rent a room right size - the place of Kladovka of books. In this room is always maintained the same temperature, humidity. There will not penetrate the sunlight, which is damaging to the books. Keep books in this room can be just on the floor of the box or boxes to place on the shelves. This book Kladovka system with optimal climatic conditions, will keep your books for years to come. In addition, if you have rare or vintage edition - the more they need special care. And besides, the leased premises may protect against theft of expensive tomes. This allows you to free up a lot of space in the apartment and not to engage in unnecessary cleaning bookshelves.
Storage of books out
Individual Kladovka space for books have significant advantages on the Kladovka of unused books in the apartment:
the proper organization of Kladovka of books in the form of special racks;
correct climatic conditions: the level of humidity, temperature and ventilation;
there is no sunlight;
saving floor space of the apartment;
complete security of your personal library;
drawing personal collection.
Keeping books should be correct. Sort the book thickness, release year, binding, etc. Gently fold them into boxes before it is required to clean from dust, dirt and ventilate. Very shabby publications can be wrapped in paper, it will serve as an additional protection. Do not tie ropes books - it deforms the cover. Mark each box for yourself, so you know exactly where and what the book is. Proper Kladovka conditions and respect the books will give them a long life and to keep them in pristine condition for your children and grandchildren.
Calculate the cost of storage in a warehouse
To calculate the value box, select the expected duration of storage and the necessary footage by dragging the diagram shown below.
Choose your period of storage and the necessary yardage.
Calculate the area of storage in a warehouse
We offer a large variety of boxes 4m 2 before 30m 2
Storage 4 m2
Suitable for storing furniture and things.You can place a table, bed, washing machine, refrigerator and boxes of things.
Storage 5 m2
Conveniently fit more than 40 boxes or furniture and appliances from an apartment up to 35 square meters
Storage 7 m2
You can place more than 45 boxes, furniture and appliances: two wardrobes, a sofa, a washing machine, a refrigerator, cabinets and sports equipment.
Бокс 10 m2
Suitable for things and furniture from a one or two-room apartment up to 50 square meters
Storage 12 m2
Easily fit things and furniture from a two-room apartment up to 50 square meter
Storage 20 m2
Storage is suitable for storing goods of a small online store or furniture and appliances from a three-room apartment up to 80 square meters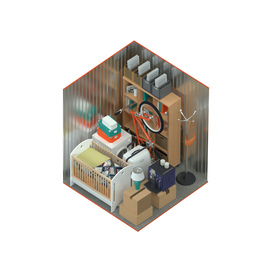 Given prices 0%
0 ₴/month
or 0 ₴ for the entire period