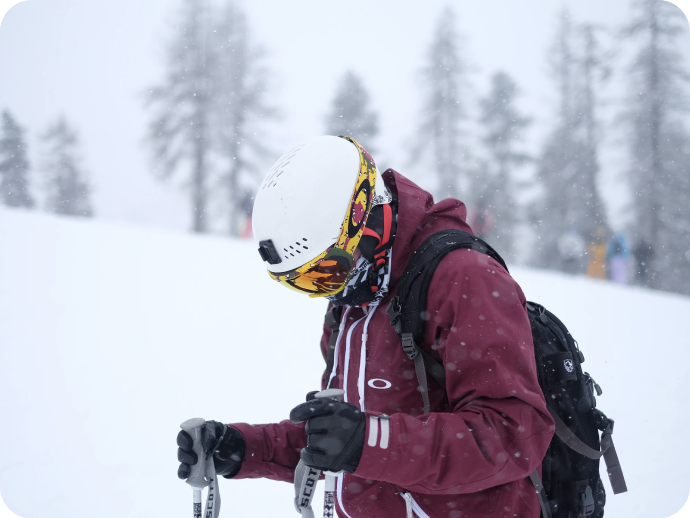 How to store seasonal items
Many housewives often wonder how to store seasonal items so that they are not deteriorated, because some fabrics over time lose their appearance, lose their color, texture and even the smell. To maximize the life of clothing use, can be equipped or rent a self-Kladovka warehouse.
You should begin with sorting
Seasonal Kladovka of things begins with the fact that the clothes that do not need in the near future, before folded in the closet, you must go through. This will not only get rid of unnecessary items of clothes, but also greatly save space. If things just throw a pity, but they are in good condition, you can pass them volunteers or attributed to the pawnshop.
And, of course, before hide unnecessary for next season's wardrobe items that need to be washed or dry-cleaned to carry, and if the shoe needs to be repaired - attributed to the workshop.
A few simple rules for Kladovka
Each test hostess already noted for a number of life hacking, which are used for the Kladovka of items of clothes. The most popular rules for how to store clothes, are as follows.
Things to different seasons in one place. This advice is to use the space in such a way that both hats, and outerwear were in the same dressing room.
The correct choice of hangers. To dress with thin straps fit better cast hangers for suits and jackets - with special fixings.
Fabric accessories must be packed in sealed packages and add on a separate shelf.
To items of clothing, such as collars, cuffs and pockets, had not smoothed, they should be spread and fasten buttons, rivets and zippers.
For different fabrics - a different way of storing
Each material has its own "whim". This factor should be taken into account, to the Kladovka of seasonal clothing did not collapse for the budget. The most important conditions for maintaining the appearance of certain tissues following:
Leather - products most "capricious". Before you hang your favorite jacket in the closet, it is necessary to fasten. The skin is better not to be kept in an enclosed space with poor ventilation. You should also avoid the presence of a number of artificial materials. They can provoke a change of color of the leather products.
Knitted things need to be stored in boxes or on separate shelves. Such items from the wardrobe should be periodically removed and shaken.
Wool, cashmere and angora should be stored in sealed packages with special means against moths.
Winter clothes require special care
Proper Kladovka of winter clothes - a pledge of serious savings in the next year, especially if we are talking about sheepskin coats, fur coats, overcoats and down jackets with natural fur. Such clothes before hiding in the closet, you need to clean and repack in the covers. For protection from insects to the bar with hangers can be hung plate smell, insect repellent, or put a piece of soap pocket.
To leather gloves do not lose their appearance, they should be wiped with glycerine.
Proper Kladovka of seasonal clothing - a guarantee that at the right moment, it will not have to wash again, to repair and easy to throw. Organize the space in the closet is fairly easy, if you know what and what can be added.
Calculate the cost of storage in a warehouse
To calculate the value box, select the expected duration of storage and the necessary footage by dragging the diagram shown below.
Choose your period of storage and the necessary yardage.
Calculate the area of storage in a warehouse
We offer a large variety of boxes 4m 2 before 30m 2
Storage 4 m2
Suitable for storing furniture and things.You can place a table, bed, washing machine, refrigerator and boxes of things.
Storage 5 m2
Conveniently fit more than 40 boxes or furniture and appliances from an apartment up to 35 square meters
Storage 7 m2
You can place more than 45 boxes, furniture and appliances: two wardrobes, a sofa, a washing machine, a refrigerator, cabinets and sports equipment.
Бокс 10 m2
Suitable for things and furniture from a one or two-room apartment up to 50 square meters
Storage 12 m2
Easily fit things and furniture from a two-room apartment up to 50 square meter
Storage 20 m2
Storage is suitable for storing goods of a small online store or furniture and appliances from a three-room apartment up to 80 square meters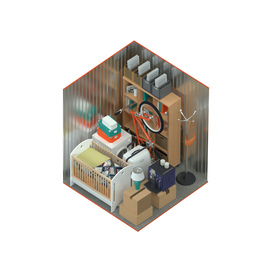 Given prices 0%
0 ₴/month
or 0 ₴ for the entire period