Summer cottage inventory is used for a short period of the year, the rest of the time it remains in storage. For it to continue to serve you properly, follow the instructions for use (clean it from plant residues, juice, earth), and listen to the advice of experienced summer residents.
How do I prepare inventory for storage?
Here are 11 practical tips to help you prepare for the off-season:
1. Clean coarse and fine dirt with a wooden spatula or scraper. If rust has formed on the surface, remove it with a wire brush.
2. Be sure to dry all elements in the sun for at least 2 hours: this should be enough to evaporate moisture from all parts and connections.
3. All tools for working with the ground - hoes, shovels, boots, scythes - sharpen, put in a bucket of sand mixed with a small amount of machine oil.
4. If the handle of the shovel, the boots are dry, put them in water for two days: the wood will be saturated with moisture and the problem will disappear by itself.
5. Tools with a cutting edge - secateurs, scissors, sharpen, lubricate with machine oil or a special preservation compound until next use. It is imperative to protect the metal with a special cover or just a coarse cloth wrapped several times. They are laid out on the shelves with the handle forward.
6. To protect the ax, hacksaw, and saw teeth from corrosion, cover them with a hose, which you cut lengthwise: you will get a kind of tight-fitting blotch.
7. The entire tool that has a wooden handle should be sanded, and ideally painted and varnished. Storage is recommended in an upright position, for example, suspended from a ceiling.
8. Watering cans, pots, buckets are susceptible to frost and moisture, so they must be stored in a dry and closed room.
9. For electric machines such as lawnmowers, walk-behind tractors, the procedure is different: disconnecting from the power supply, draining gasoline from the gas tank, cleaning filters, lubricating the cutting edges with special anti-corrosion compounds.
10. The cord from the technique is rolled up in a ring and suspended from the ceiling. If your dacha is left unattended, then it is advisable to take all the expensive equipment with you to the city.
11. Store garden and any other hoses coiled on the drum: it hangs on the wall, saving space.
Other storage requirements: it must be dry and dark, with a temperature of at least 10 ° C. Take care of this issue, because it will be much cheaper to prepare everything correctly than to acquire new equipment and equipment with the arrival of the new season.
Calculate the cost of storage in a warehouse
To calculate the value box, select the expected duration of storage and the necessary footage by dragging the diagram shown below.
Choose your period of storage and the necessary yardage.
Calculate the area of storage in a warehouse
We offer a large variety of boxes 4m 2 before 30m 2
Storage 4 m2
Suitable for storing furniture and things.You can place a table, bed, washing machine, refrigerator and boxes of things.
Storage 5 m2
Conveniently fit more than 40 boxes or furniture and appliances from an apartment up to 35 square meters
Storage 7 m2
You can place more than 45 boxes, furniture and appliances: two wardrobes, a sofa, a washing machine, a refrigerator, cabinets and sports equipment.
Бокс 10 m2
Suitable for things and furniture from a one or two-room apartment up to 50 square meters
Storage 12 m2
Easily fit things and furniture from a two-room apartment up to 50 square meter
Storage 20 m2
Storage is suitable for storing goods of a small online store or furniture and appliances from a three-room apartment up to 80 square meters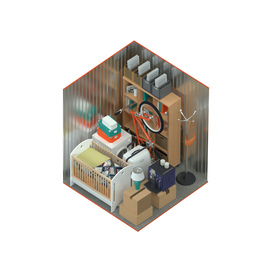 Given prices 0%
0 ₴/month
or 0 ₴ for the entire period
Benefits
Modern, affordable storage
Convenient warehouse location

The terminals are located within the city so that each client can always use the main transport interchanges and public transport stops located nearby. You can transport things yourself or use a range of services - packaging and transportation to the warehouse.

Packaging and delivery

We are willing to take the trouble of packing, dismantling and transportation of items. Often, packaging and disassembly of things takes a lot of time, and third-party stevedores services can lead to breakage and damage to property. If you want to avoid such trouble, please contact us and we will discuss the most convenient time for the packing and transportation.

The optimum temperature and humidity

We know how important the temperature and humidity in areas where things are stored. The temperature in the pits even in winter is not lower than 10 degrees. We create the perfect microclimate for storage, it is not possible rusting of metal products, wood - dry and securities - to gain moisture. Ventilation ensures optimum moisture indicators.
Property security

We use eight levels of protection at the same time, it allows for maximum security of your property.

Free WiFi

While on campus, every customer can continue to work on the Internet for free. It is enough to specify a password from the company's employees.

Individual access to property

Our office is open Monday through Friday from 9:00 am to 6:00 pm. Consultants will always provide complete information about services, promotions and prices, as well as help determine the right size of the box for storing your property. Access to the cells is carried out at any time convenient for you.
Calculate the cost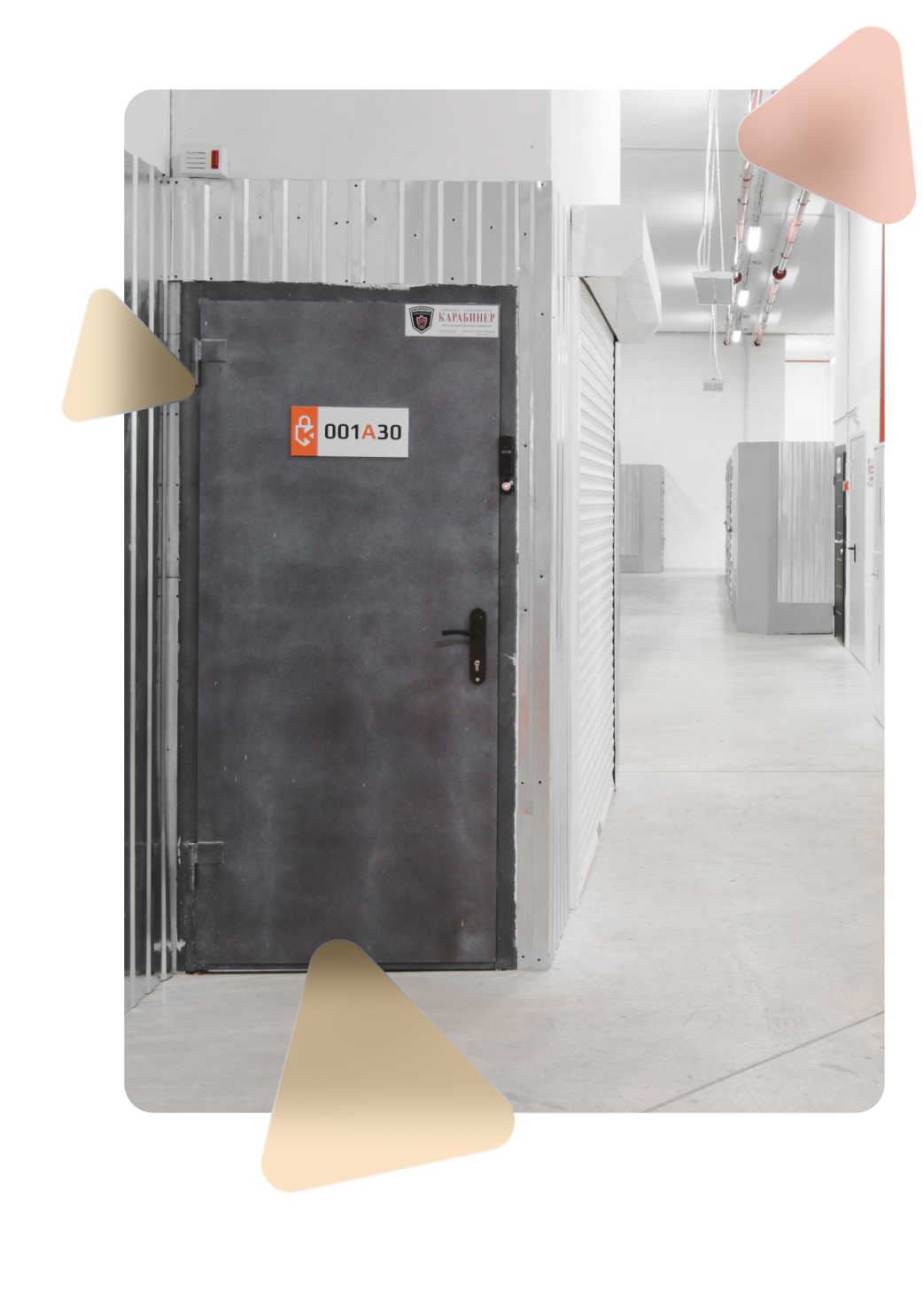 3 SIMPLE STEPS
How does Kladovka

Choosing Boxing
Select the desired module size for you at any time

Payment
Pay for storage rental services on-line

Delivery
Order the delivery of things right from home
Customer reviews
Hundreds of customers have trusted us their stuff

Cool service, convenient location, very friendly and welcoming staff, I recommend for storing valuables for those who do not have a garage

You can leave your belongings during the move or renovation. Great service

An ideal place to store things, not only when moving, but also those that have nowhere to leave at home) There is a guard, a loader. You can negotiate for unloading and loading. Convenient to call in. Personally, I like that only the owners who rent the "closets" have access keys. Inside there are conveniences in the form of a toilet, where cleanliness is observed.In general, for a place where various things are stored, it is quite clean.

An excellent service for storing things that are not often used at home.

We have been renting a warehouse here for a long time. We are happy with everything. There is an elevator, carts, security, you can call in by car

At the time of the renovation, I handed over furniture and things in boxes for storage for half a year. I am satisfied with the company, the furniture remained intact)) Affordable, friendly staff, you could get into your box at any time. Recommend

A great innovation in an urban life full of unnecessary things. Anything little needed or rarely used can be stored here. Constant temperature, dry room, access 24 hours. The only negative is that the services could be cheaper.

Excellent storage service. Recommend
ABOUT COMPANY
Storeroom

- service of storage of things and cargo in Odessa

"Kladovka" - is one of the largest companies engaged in self storage in Ukraine. We work with individuals and large companies. Everyone has the opportunity in "Kladovka" to rent a box, a mini-warehouse to store the required size of the property, things or goods of almost any type to the correct time.

Complex "Kladovka" is equipped with modern video surveillance and security of the building and the area provides professional security service.

In addition to rent warehouse services, for greater comfort, we offer customers a wide range of additional services including: packaging, shipping, packing, loading things, special equipment for the transport of goods within the warehouse.

We want to make your life easier with the help of self storage services, goods and documents in Odessa. "Kladovka" will free the space of your home or office, the preservation of furniture and other property, which is the value, will take care of packaging and shipping items. At any time you can change the size of the rented box, move from one mini-warehouse to another.

Pay for the services you can in any convenient way:

- bank card in our office,
- via the Internet, taking advantage of convenient for you payment system.

We take care of our clients, develop payment services, offer insurance programs for stored property. For regular customers, there are flexible systems of discounts and promotional offers for renting a box.

Calculate the cost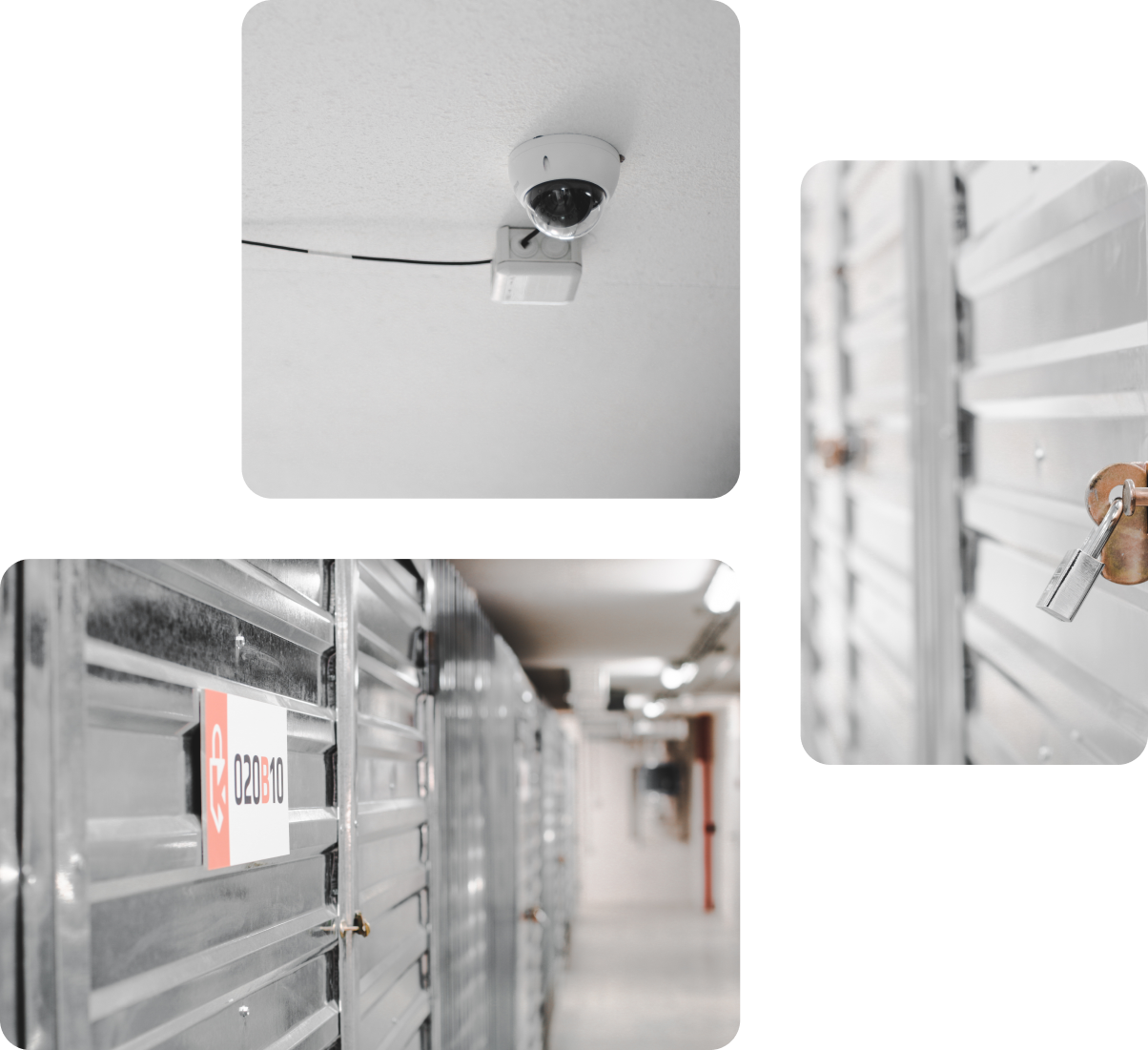 Prohibited to store in the Storeroom
Animals, plants
Weapon (its parts, ammunition)
Flammable substances
Toxic substances or gases
Foodstuffs